5Dimes.eu Review
5Dimes.eu Overview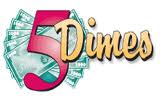 5Dimes.eu
50% bonus up to $520
Rating:

9

/ 10
Basics
| | |
| --- | --- |
| Site Name: | 5Dimes.eu |
| Network: | Costa Rica |
| Founded: | |
| Bonus: | 50% up to $520 |
| Bonus Code: | Use Link |
| US Players Accepted: | Yes |
Features
Accepts bettors from around the world including the United States.
Offers a sign up bonus of up to $520.
Has a great plus 10% racebook promotion that adds an additional 10% to your winnings on major tracks.
Uses a very simple, but easy to use racebook layout.
Over 100 tracks offered – perfect for bettors in North America.
Screenshots
5Dimes.eu is a trusted and respected online sportsbook that is known for providing the best odds online for the majority of sports (reduced juice).  This is also true for the 5Dimes racebook where winners receive an extra 10% added to their wins (more on this below).  5Dimes has over 100 tracks where you can place bets and a very simple and straight forward racebook that is easy to use.
Sign Up Bonus
5Dimes.eu currently offers all new sign ups that use 5Dimes marketing code AF0002879 a first deposit bonus up to $520.  The bonus matches the first $400 of your bonus at 50% and any more up to $2000 at 20%.  So a $1500 deposit would earn you a (50% of $400 + 20% of $1100) $420 bonus.  The bonus isn't immediately added to your account.  Instead you receive 10% of your bonus every time you rollover the bonus amount once.  So for the $420 bonus you would receive $42.50 every time you wagered $420.  It is also important to note that the minimum deposit to receive any bonus is $100 and you must contact customer support to ask for your bonus, it is not automatically awarded.
5Dimes Racebook Promotions
5Dimes has a great plus 10% promotion at its racebook.  How it works is any winning WIN or Exotic ticket at a major track earns you an extra 10% on top of your winnings.  If you are wagering at a track that is not listed as a 'major' track 5Dimes will still add 10% to any winning WIN ticket.
This is a very good promotion, which shows how much value 5Dimes gives back to its players.
Racebook Layout
5Dimes has a very different layout to most other online racebooks we promote, but it is also very easy to navigate and understand in its simplicity.  You can see what I mean by simplicity by the blank screen that simply says 'Select a Race'.  You will find the upcoming races and tracks in the left sidebar.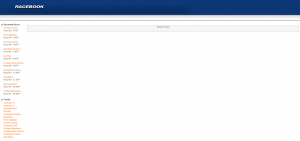 After clicking on a race it will bring up the track, where you can select any of the races from that track (the race numbers and post times are shown).  You will also see the win/place/show boxes available for betting on any of the horses.  You select the horses you want to bet on then input your amount in the middle and click continue to place your bet.
If you want to change to one of the exotic bets, simply click on the exotic wager you want to make and then place your bet.  Here is a superfecta wager I made.
As you can see the 5Dimes racebook layout is very straight forward, which I like because there are no distractions and you know exactly what you are wagering on.
Tracks Offered
5Dimes offers a total of 104 tracks to bet on.  They have the tracks separated into categories A to E and then harness racetracks in their own section.  The category A and B tracks are considered the 'major' tracks and they have the highest maximum bets.  The highest WIN bet is $2500 at these tracks.  Category C are considered medium tracks and the maximum WIN bet is $1000 at these tracks.  Then categories D and E are considered minor tracks and the maximum WIN bet is $100 at these tracks.  The place/show and all of the exotic bets have lower maximums.  Visit 5Dimes.eu to see the maximums for all of the betting options.
The maximum net profit per race at the category A tracks is $30,000.  At category B tracks its $15,000, category C and D is $10,000, minor tracks are $7,500 and harness tracks have a maximum profit of $5,000 per race.  These are very high maximums, but they can be hit quickly when placing bigger exotic wagers.  You should also note that the maximum win is $100,000 on any Triple Crown or Breeders' Cup race.
Racebook Rules
Wagering on a race after it is completed will be considered stealing and your account will be either suspended, terminated or deleted and the fraudulent funds will be confiscated.  Basically don't try to cheat the system by betting on races after they've been completed.  You will not end up on the positive side of the wager.
Races with less than 4 horses will be void and the bets will be considered no action.